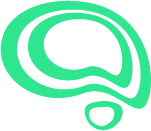 We Are Working Hard On Some BIG Updates.
READY TO START A PROJECT?? GIVE US A CALL 360-524-7441…
Full Service. Results Based.
digital agency.

We create stunning websites and build brands!
Responsive Design + 
Search Marketing
We're a full service web design and digital marketing agency.
We craft search optimized websites that convert browsers into buyers. Since 2011 Artificial Marketing has been helping companies build their brand with expert web design and digital marketing services.
We know it's not about your website looking cool – it needs to look on-brand, work smoothly, allow users to easily find what they're looking for and do what you want them to do. It needs to load quickly, be search-engine friendly, simple for your team to update, and responsive to whatever kind of device users are viewing from.
Experience Matters. We've been
building brands

since 2011.
With more than 20 years of combined experience, we create clean and responsive websites that are guaranteed to impress!

"Artificial Marketing took our business to the next level in online presence. Our new client calls have increased noticeably. Artificial Marketing is an integral member of our team."
Aaron dawson
opsahl dawson

"I currently utilize Nick's premium services, within one month Nick had our company front and center on every food group we identified as critical. I would highly recommend-"
GLEN EHRHARDT
HARVEST TIMBER

"Working with Artificial Marketing has been great, they are easy to work with and are always willing to help even when it is outside the services we originally hired them for.-"
MATT KAYSER
SNUGS PRESSURE WASHING

The results were immediate. The phone started ringing within days and we've been so inundated with work we have hired two full time employees and leased more shop space.
DEBBIE THORENSON
AMERICAN RV